bigbad
Hello! It is Shana, player of Georgia (

choosetruth
), Ed (

transmutate
), and Dipper (

krmvgivv
) here with a character who has only one question to ask you all: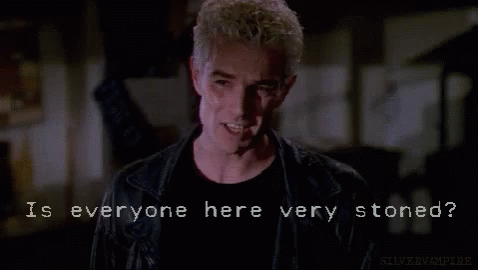 SPIKE from Buffy the Vampire Slayer, here to break my nerd streak. He is coming from the end of Angel the Series and he's... going to take all of this pretty in stride, actually, he's been to a lot of different dimensions before this is just Tuesday for him.
As always, I'm available for plotting on aim at
aboutblood
, plurk at
antivillain
, and discord at
antivillain#2451
. Intro will probably go up tomorrow! Can't wait to start slinging British swearwords at you all!